This Tutorial will help you to get a
Super L2 Calculator
Hello there, I'm
Dunce
, the dwarf.
Welcome to the
RPG Club L2 World.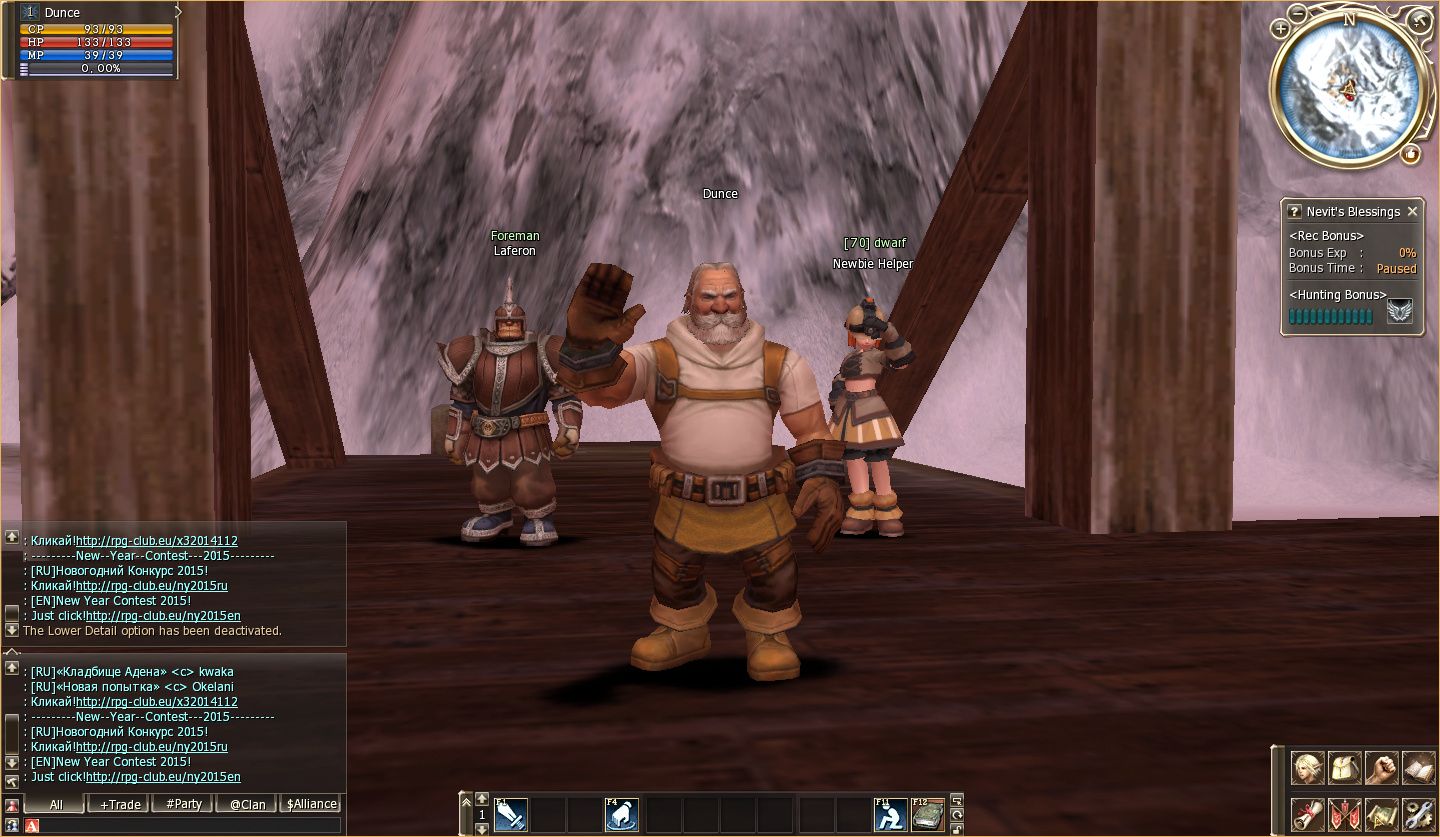 I'm starting my game in
RPG Club 3x Motherland
now and I'm here to teach you how to get a
Super L2 customized calculator.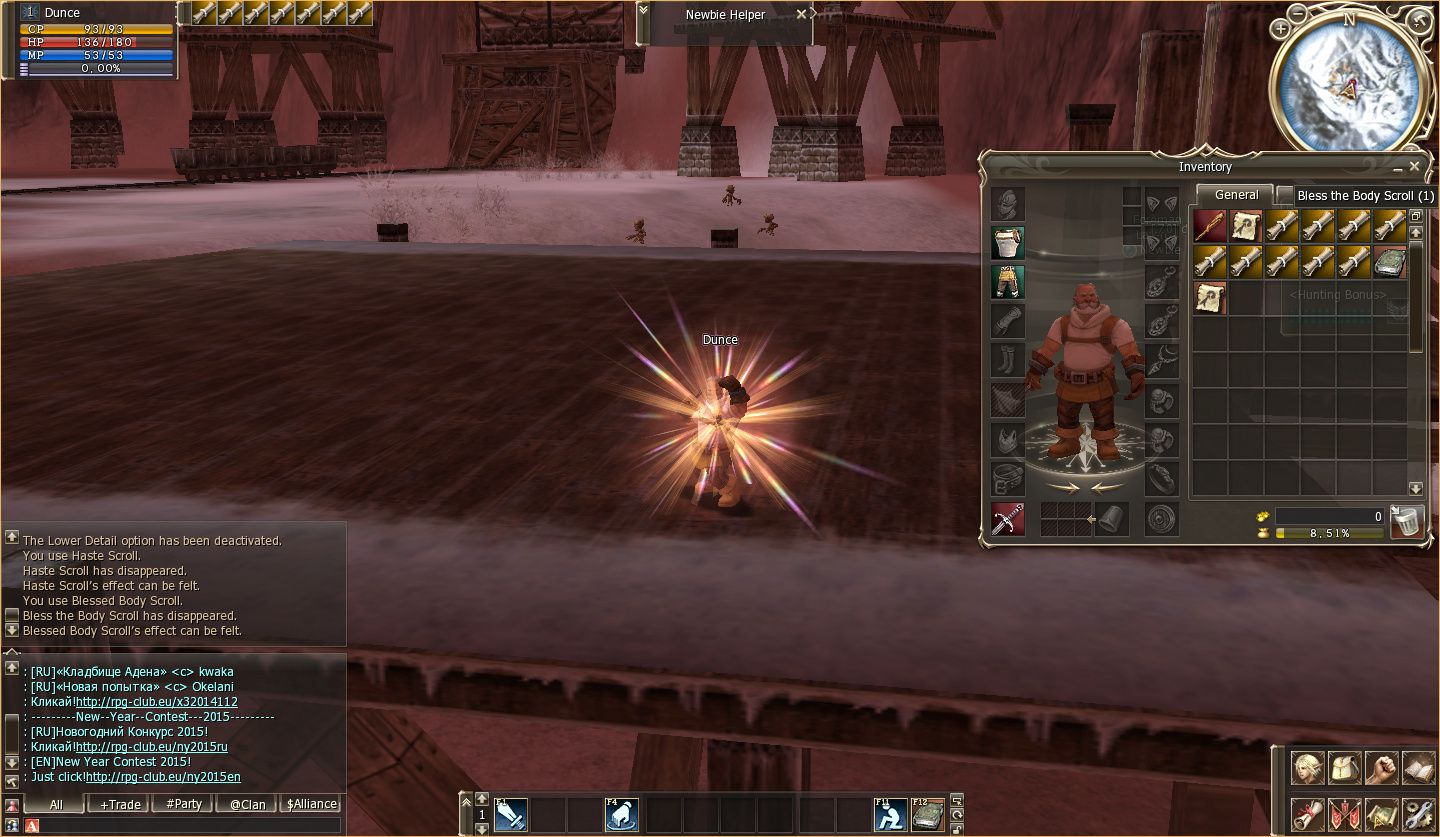 This quest starts in
Dwarven Village
, in
Blacksmith
.
First of all, you need to reach
level 12
, so, you'll go to
Blacksmith Brunon
and take the quest with him, select option
"I don't want togo the moon"
and
"I don't know"
.
He'll tell you about a
"latest model Calculator",
then, select
"I will bring you the calculator".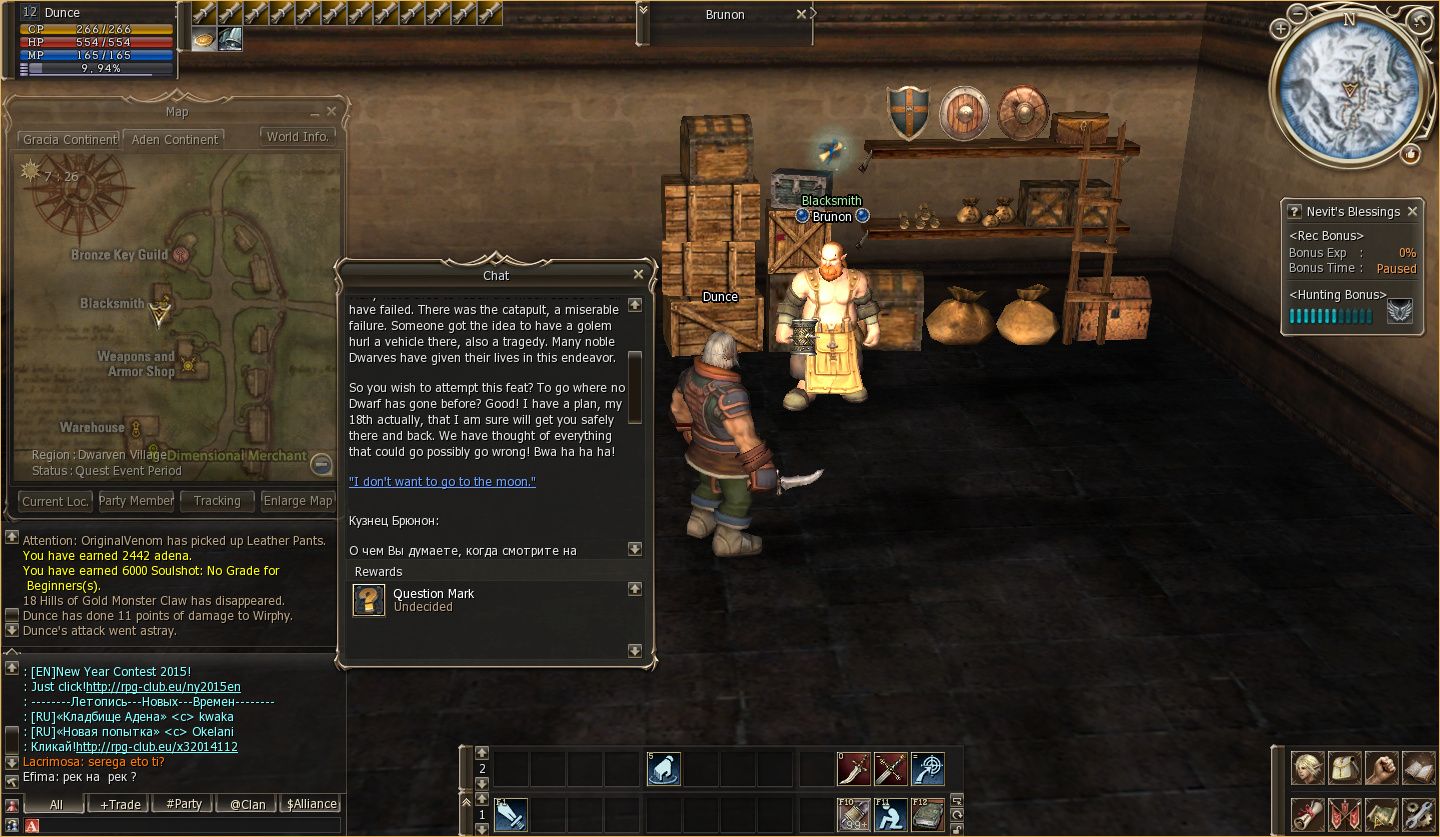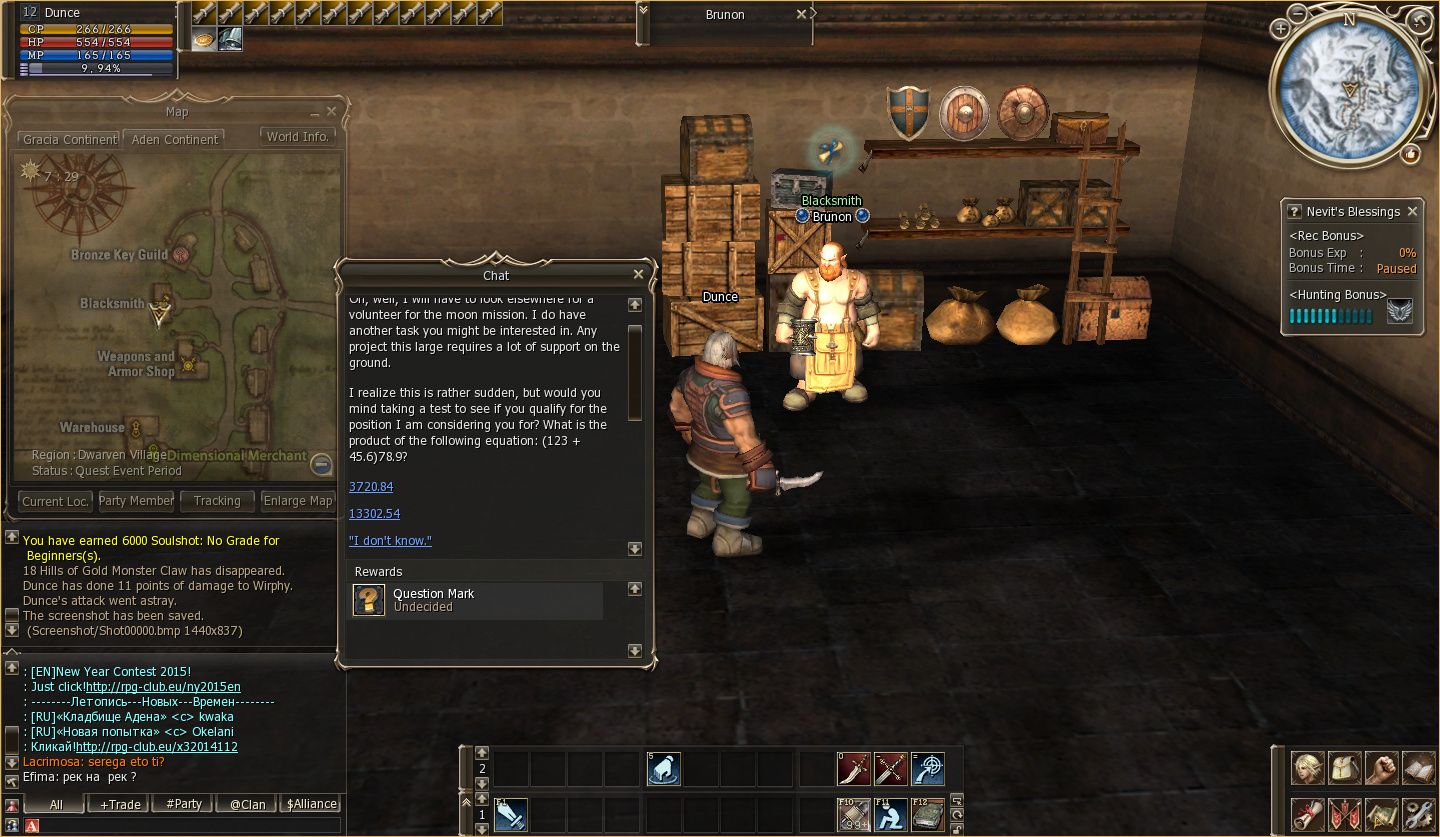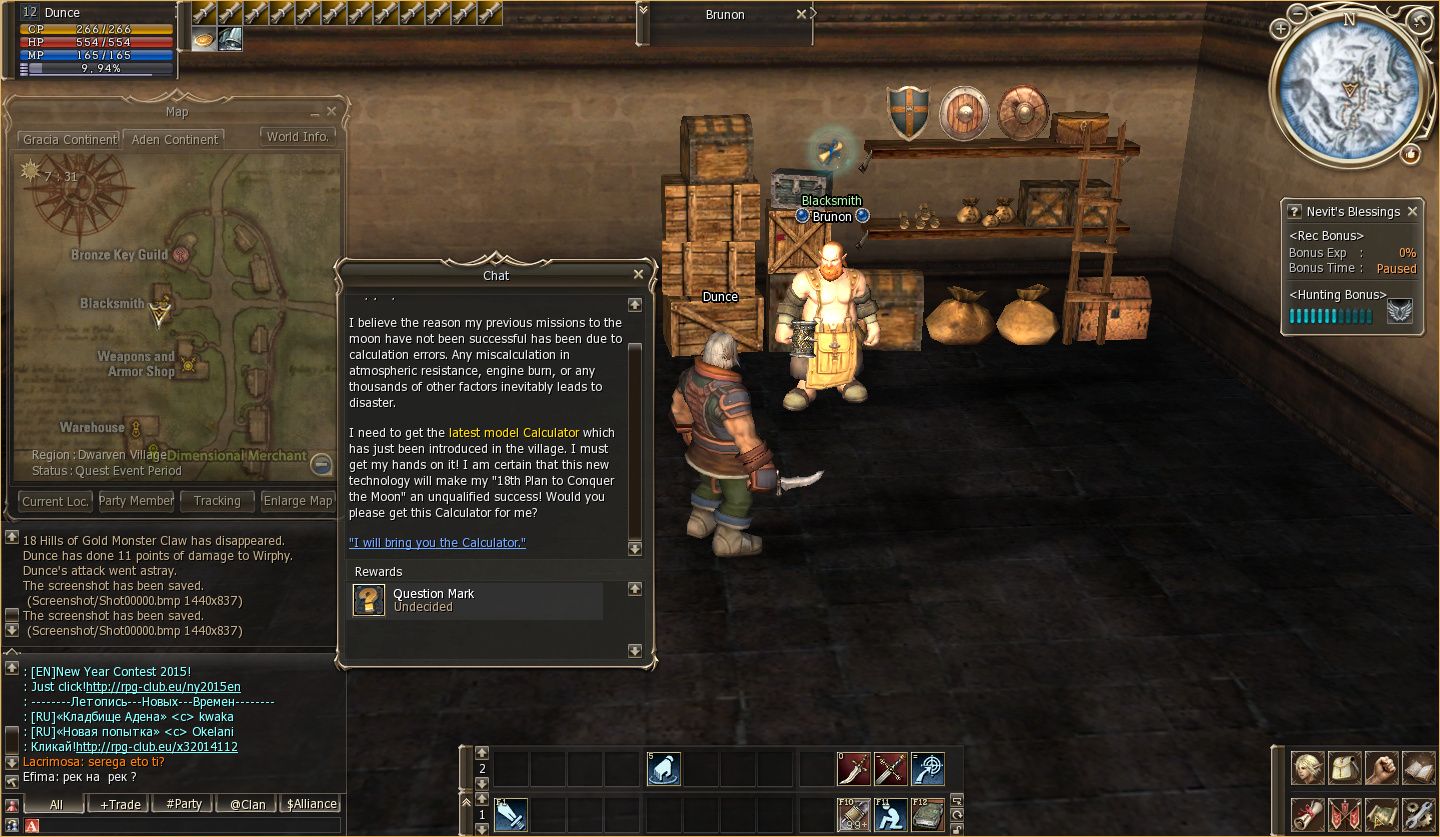 He'll tell you to speak with some dwarvens
inside the village
. These dwarfs will say some useful informations to you find the
calculator
. These dwarfs are located in
Elder Council.
Inside
Elder Council
speak with
Golden Wheel's Spiron
and answer
"Golden Wheel's.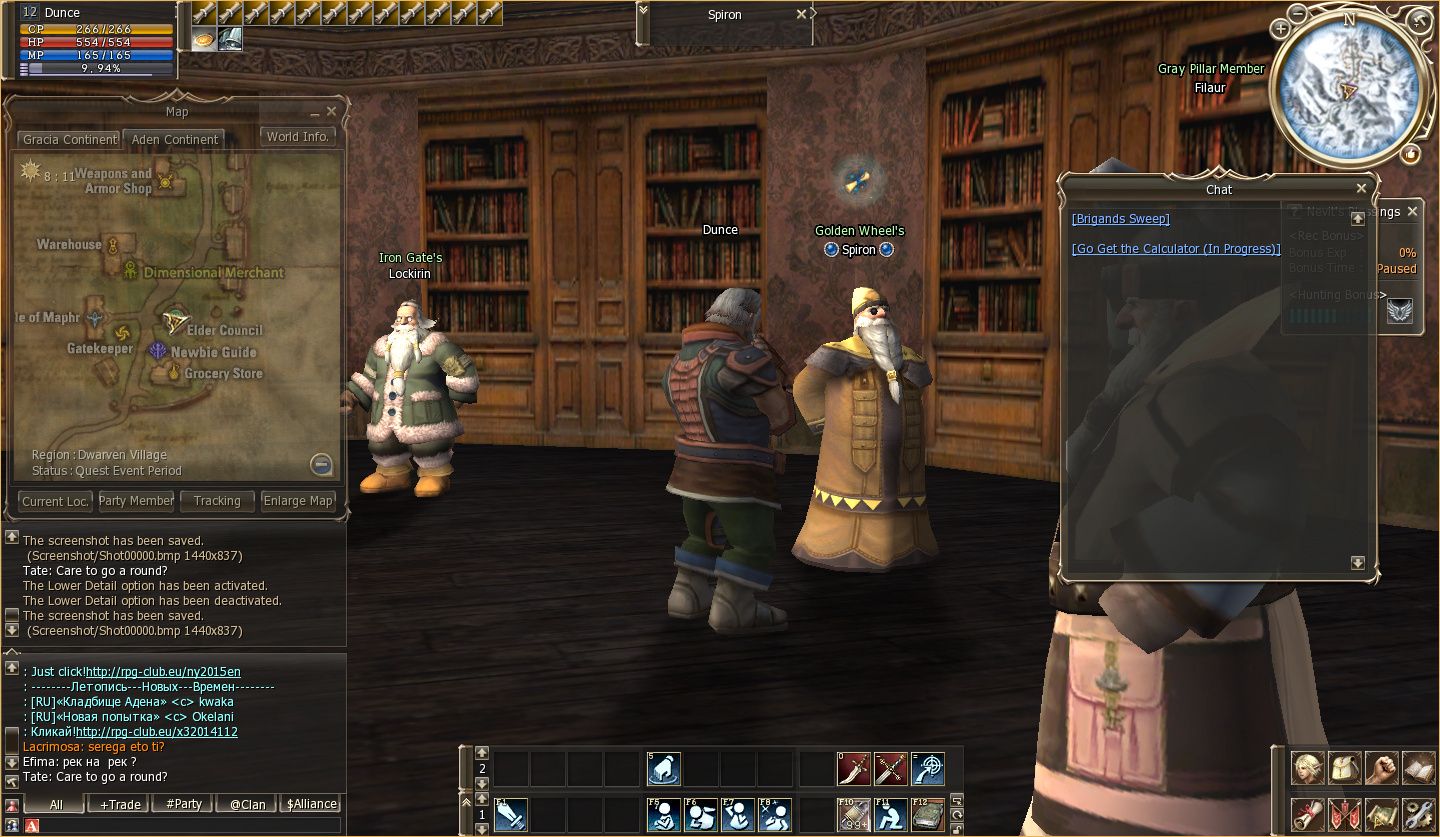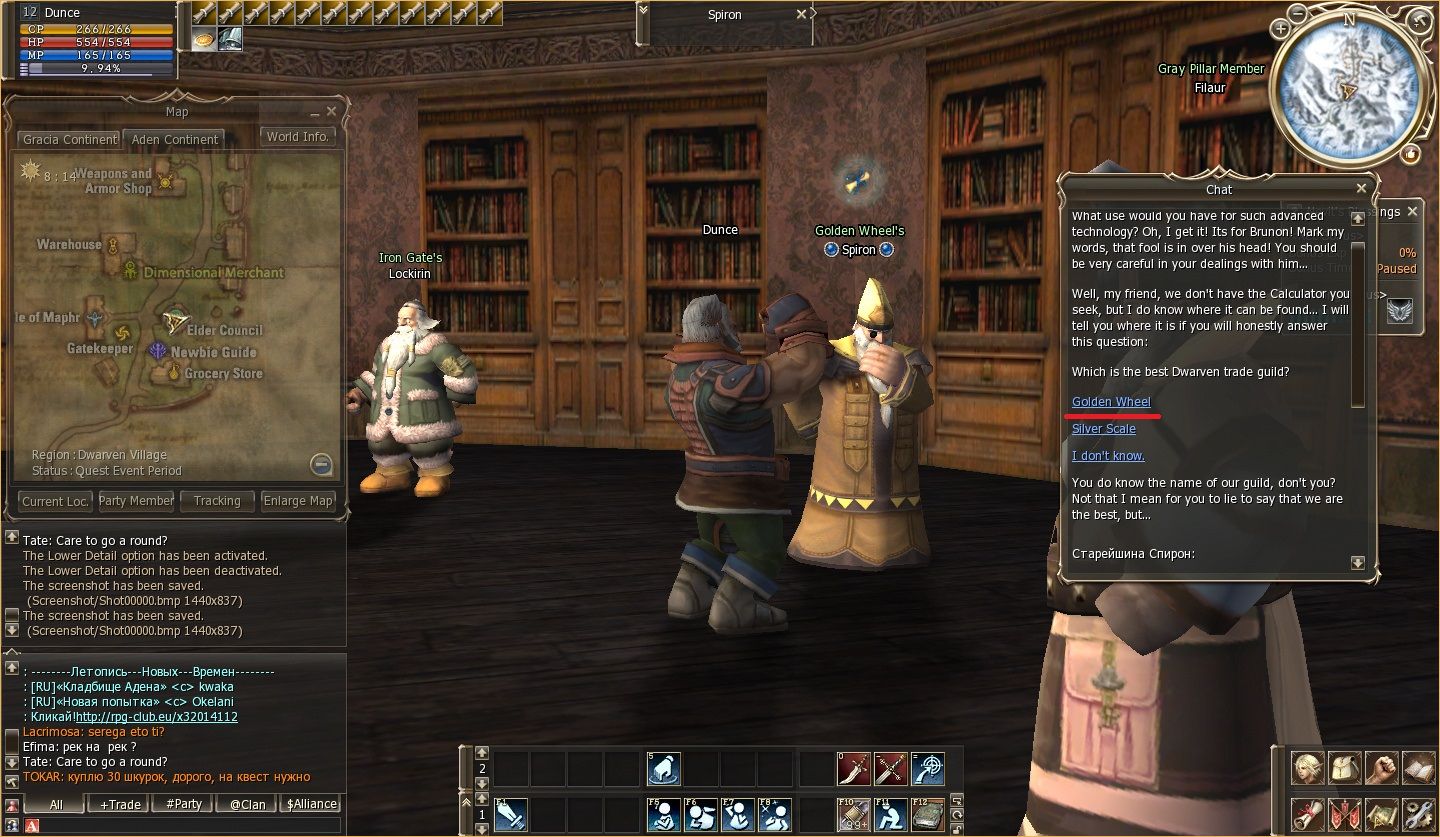 After you'll need to speak with
Silver Scale's Balank.
Give him 100 adena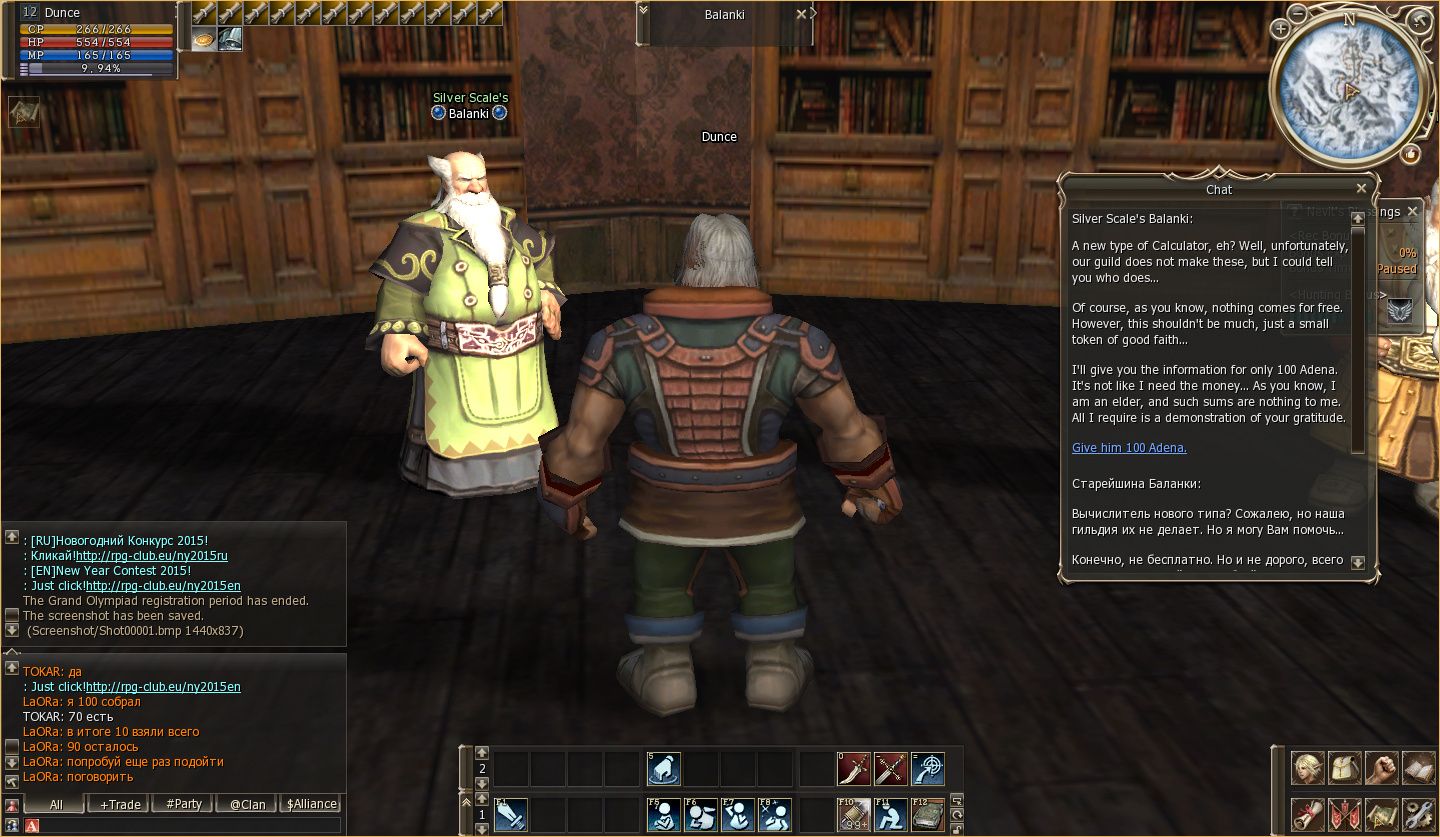 He'll tell you that the calculator is with a
female dwarf
, and you'll need search for her.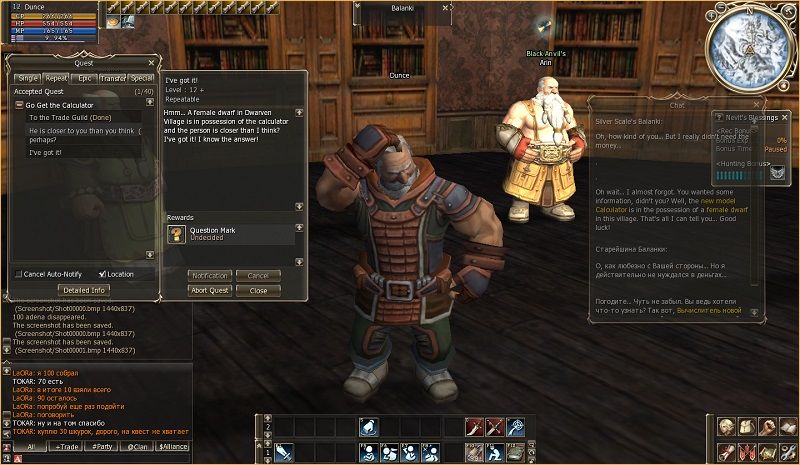 This female dwarf is
Blacksmith Silveria
and she is located in
Blacksmith
, just in Dwarf Village.
Speak with her and she will tell you to kill some monsters in
Abandoned Coal Mines.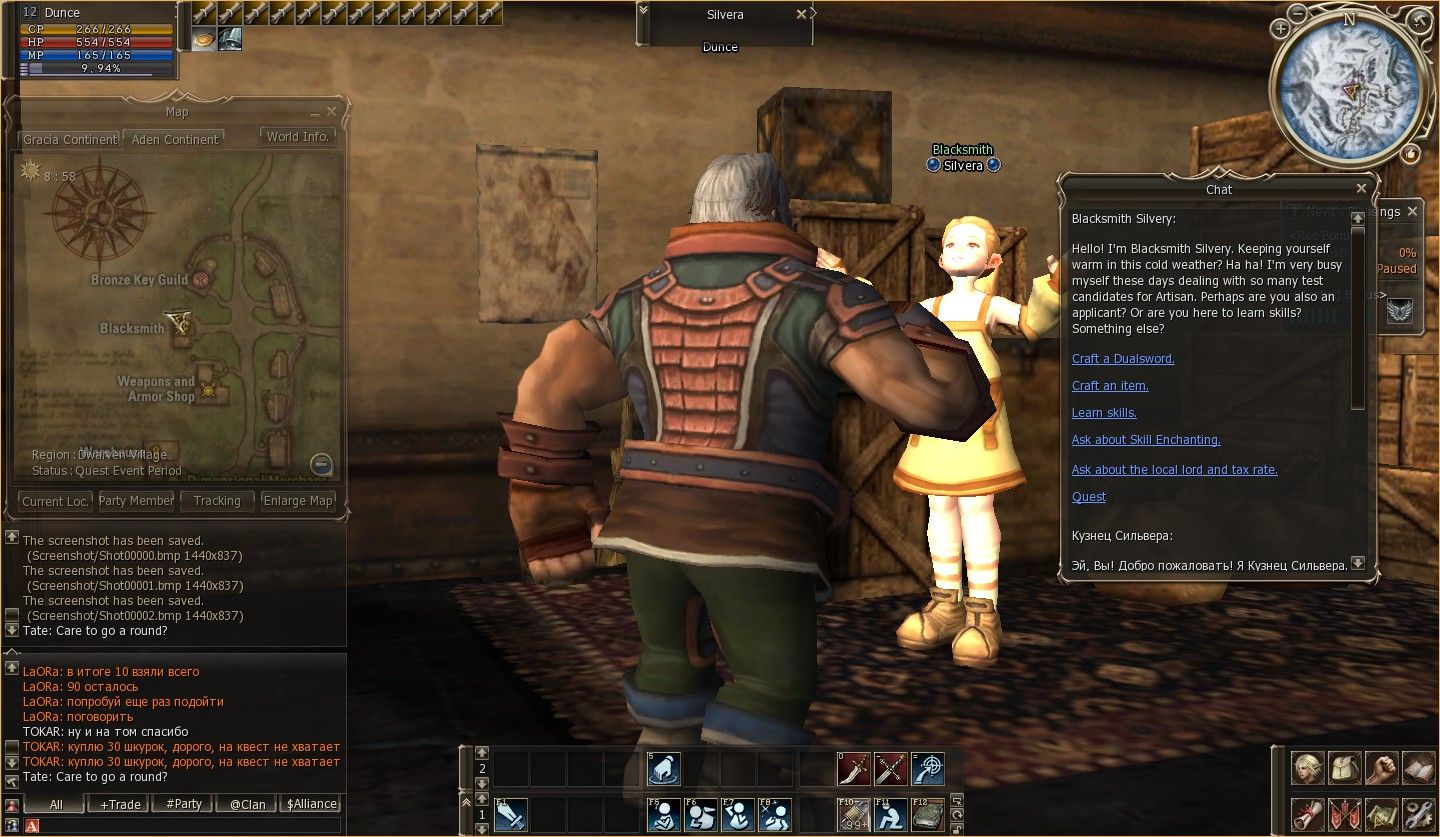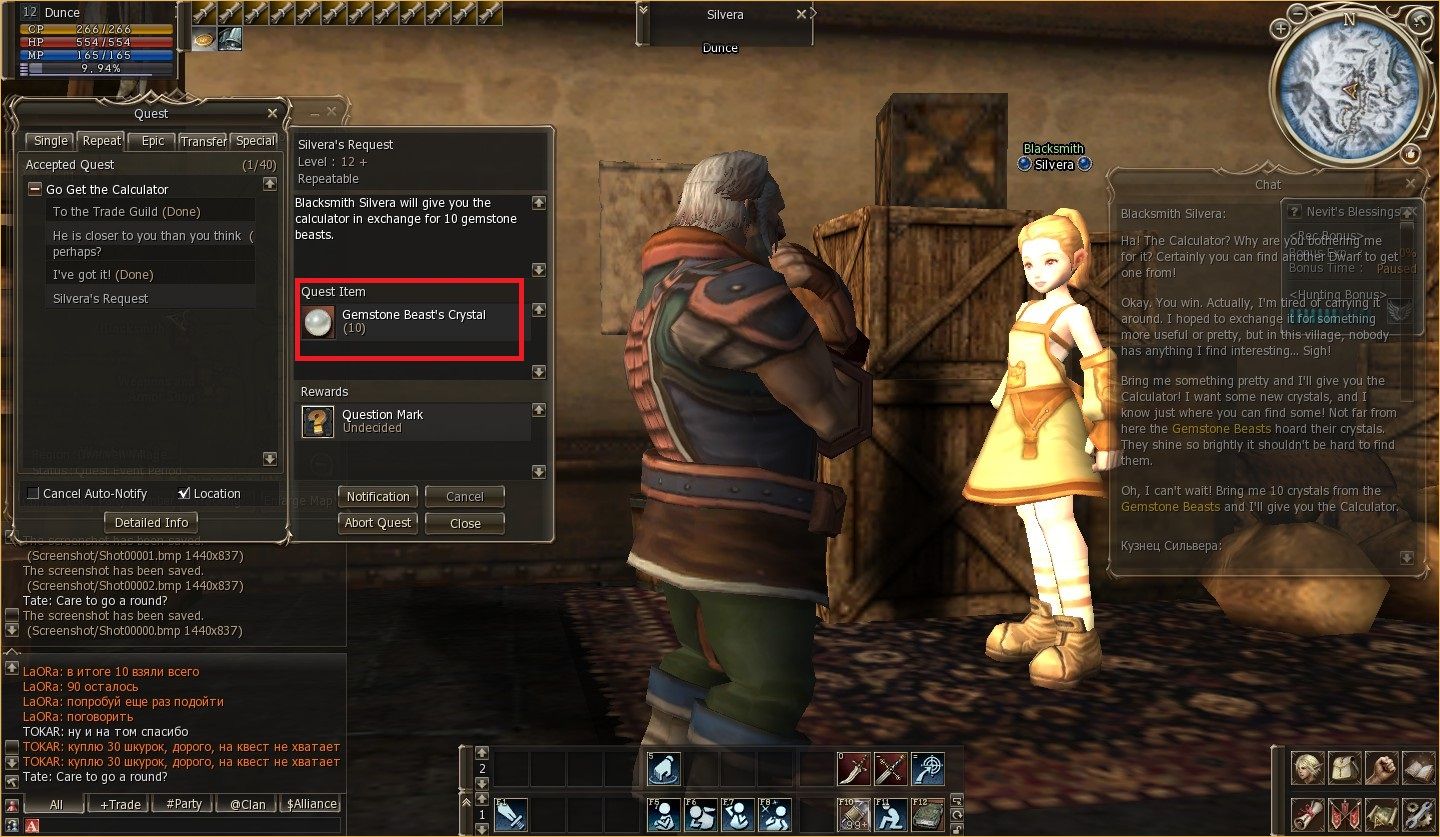 Teleport to
Abandoned Coal Mines
and hunt
Gemstone Beast,
that are located in
1st room
. You'll need to collect
10 Gemstone Beast's Crystal
,
These items
have no 100% chance
of drop, so, you need some patience to collect them all.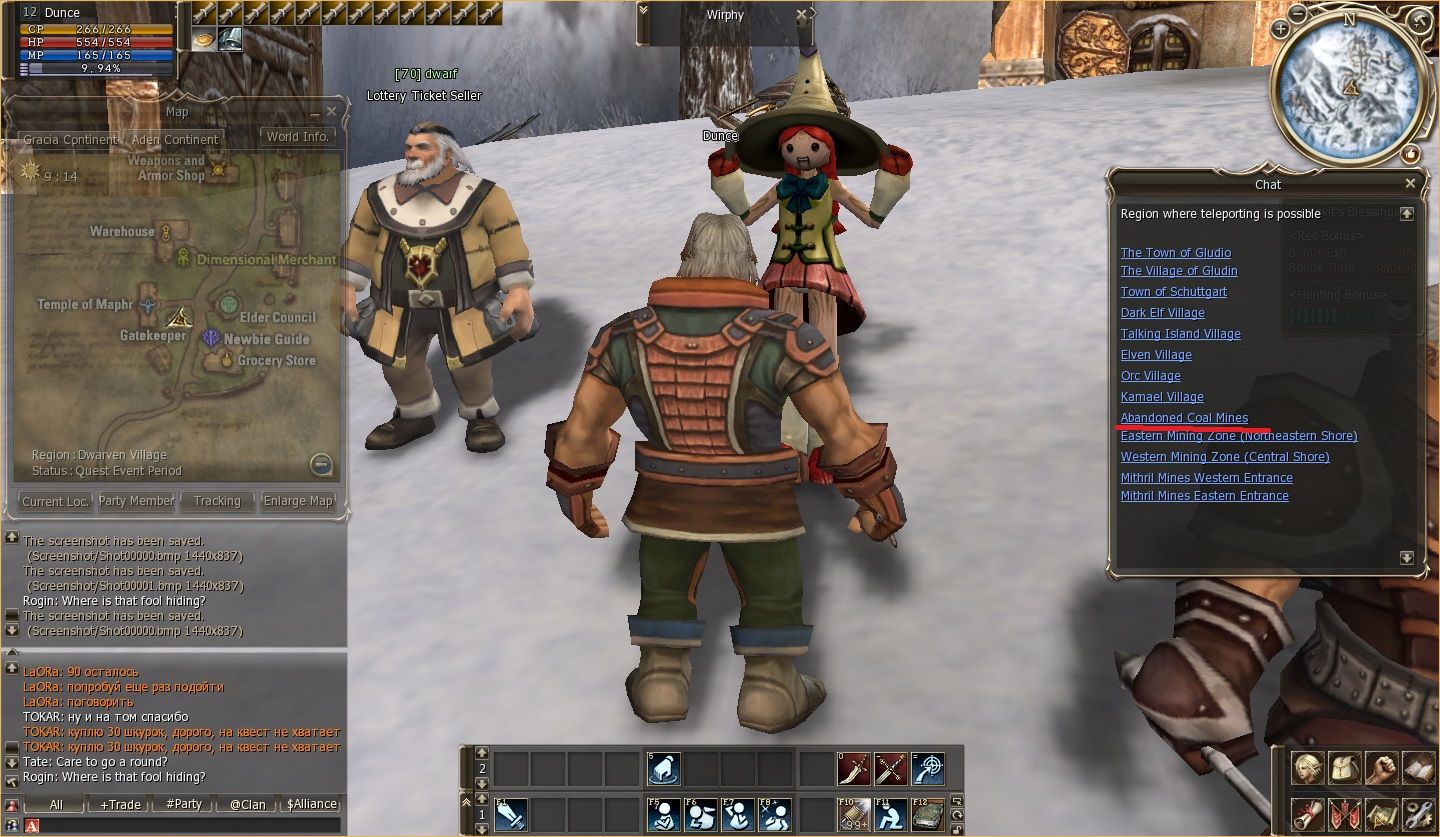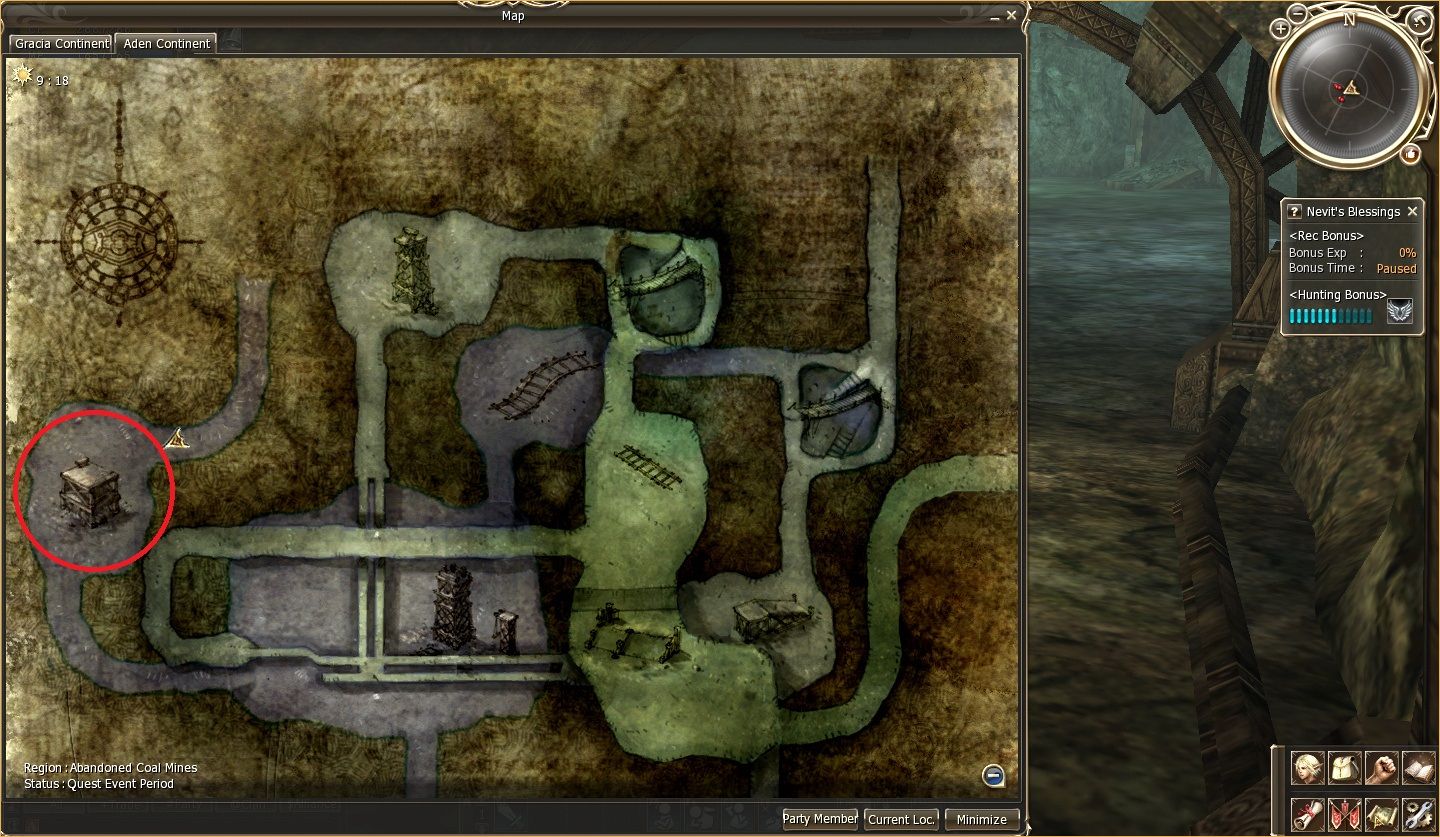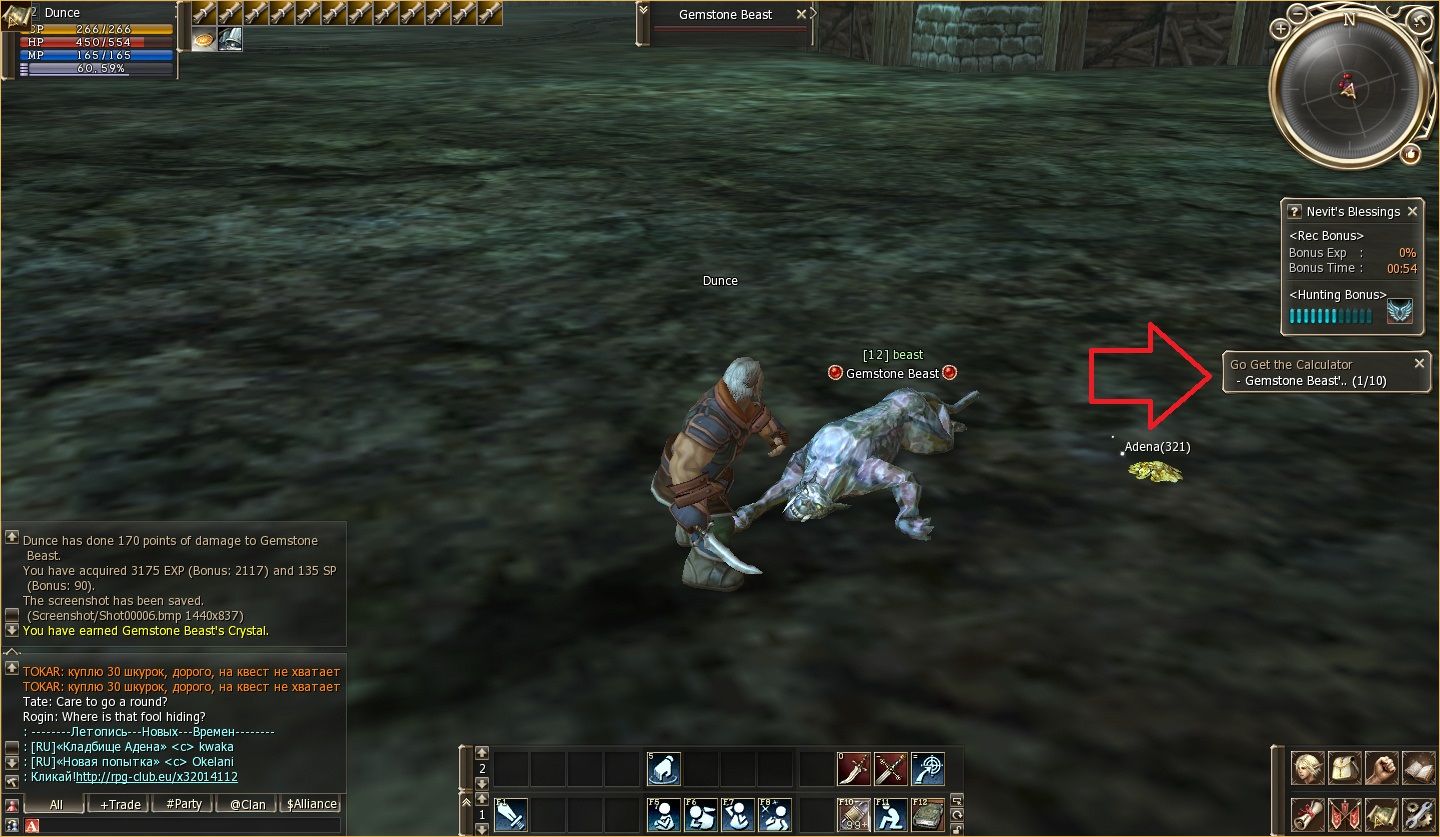 but be careful, the
Akaste Bone Soldiers
are
agressive monsters
.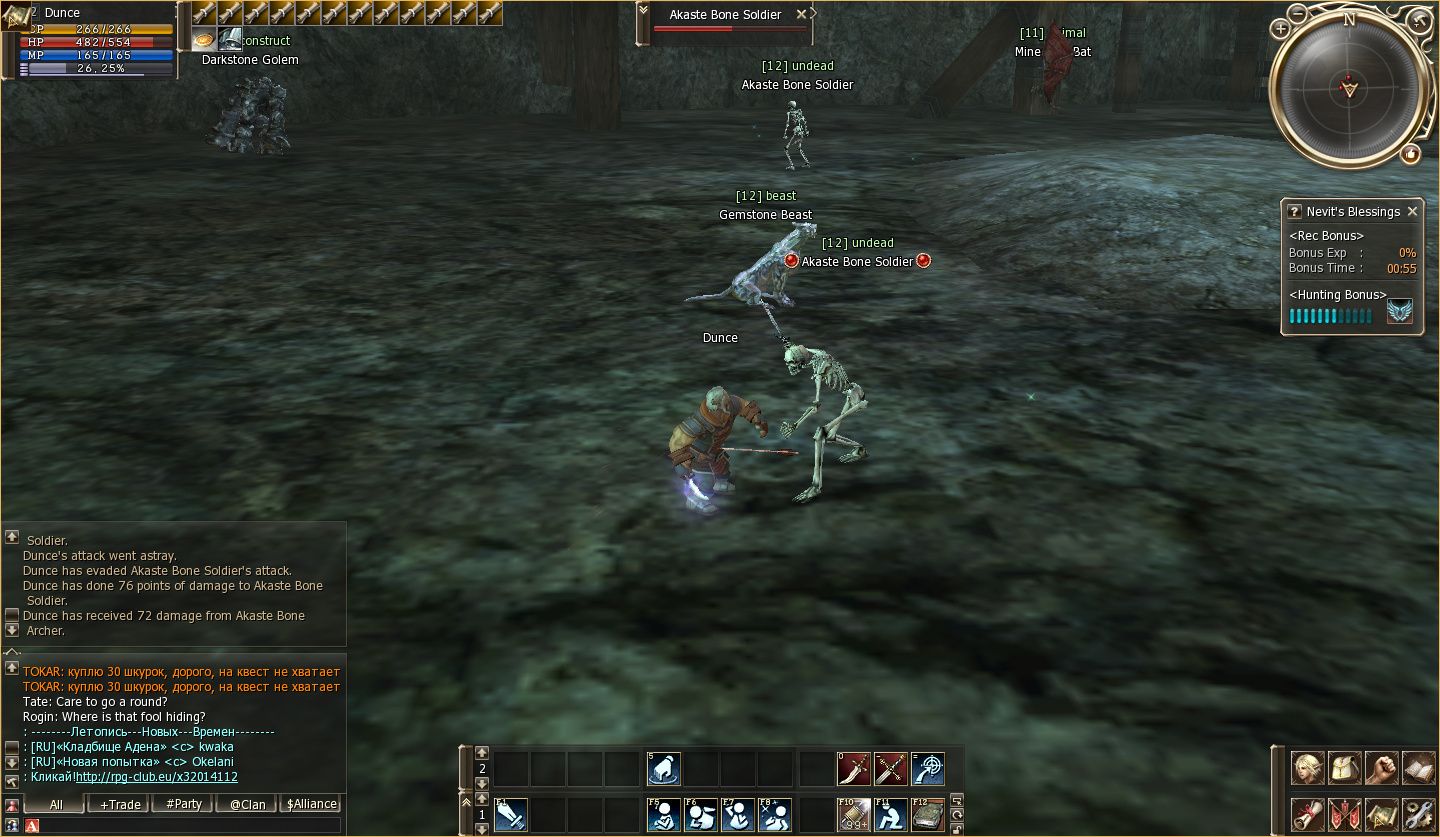 After collect all quest items come
back to Black Smith Silveria
and deliver the items to her.
She'll say you to speak with
Blacksmith Brunon.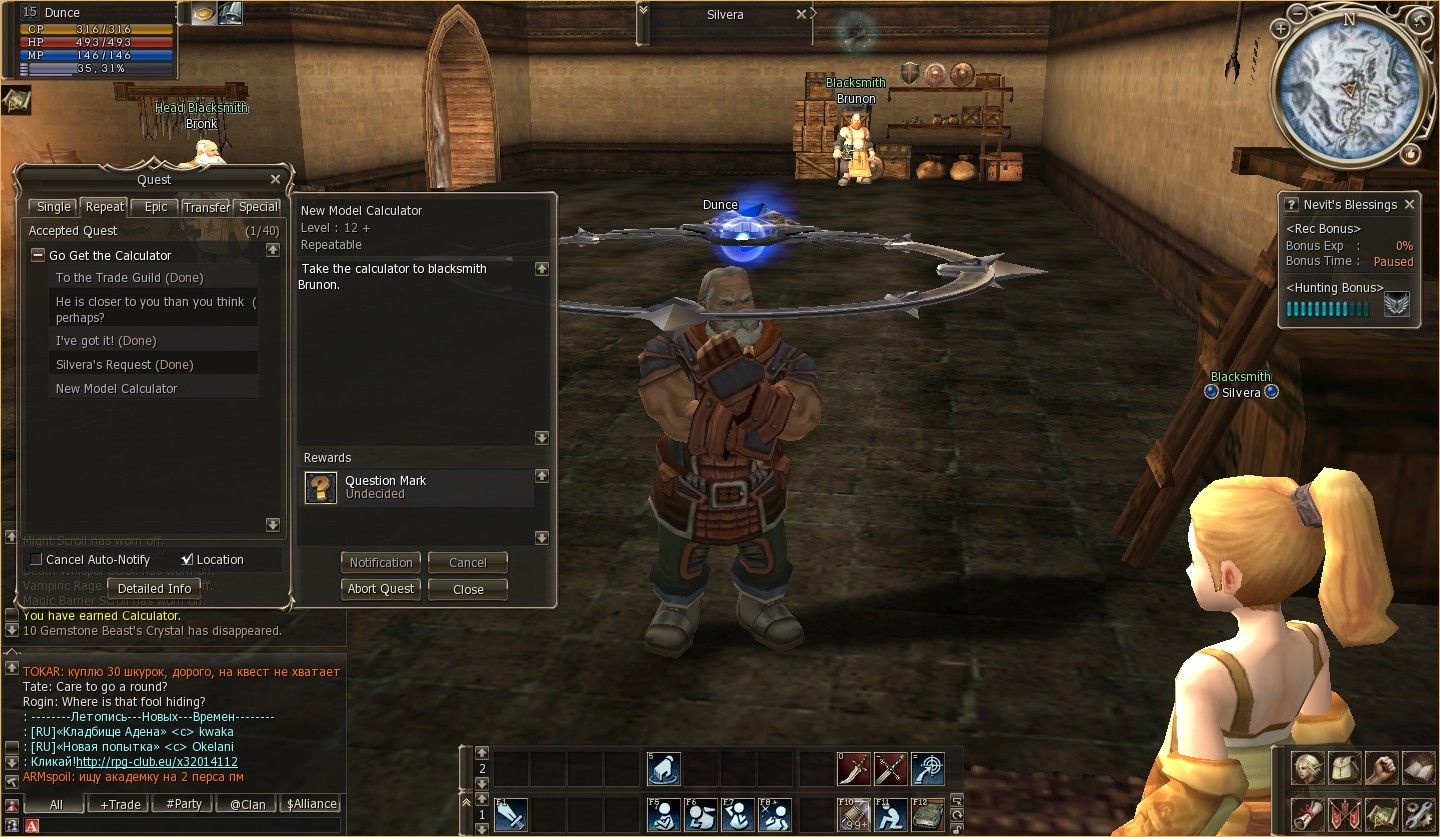 Speaking to him select the option
Take the Calculator
, he'll say you that it was a
good choice
and you'll get a Super L2 Calculator.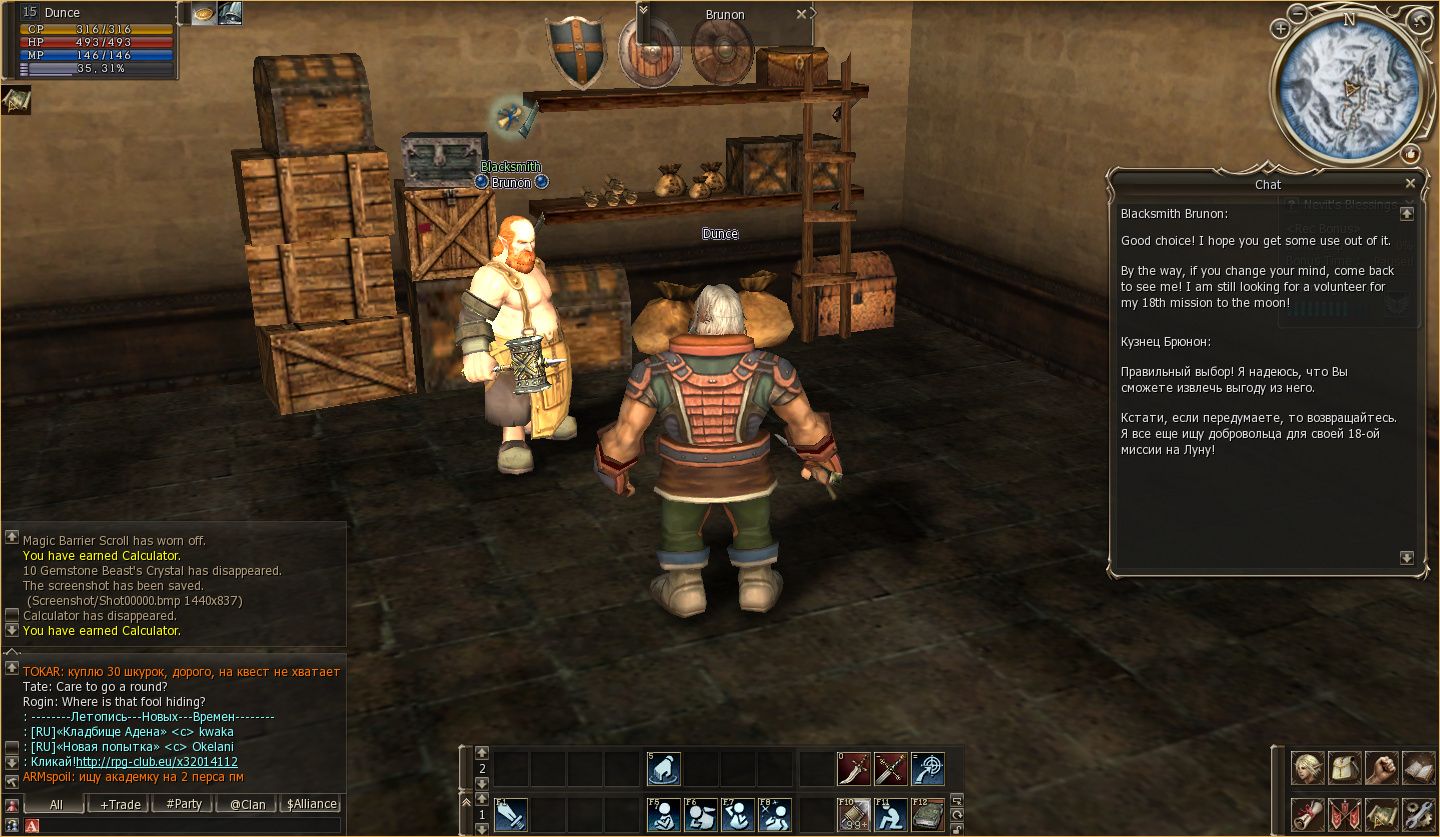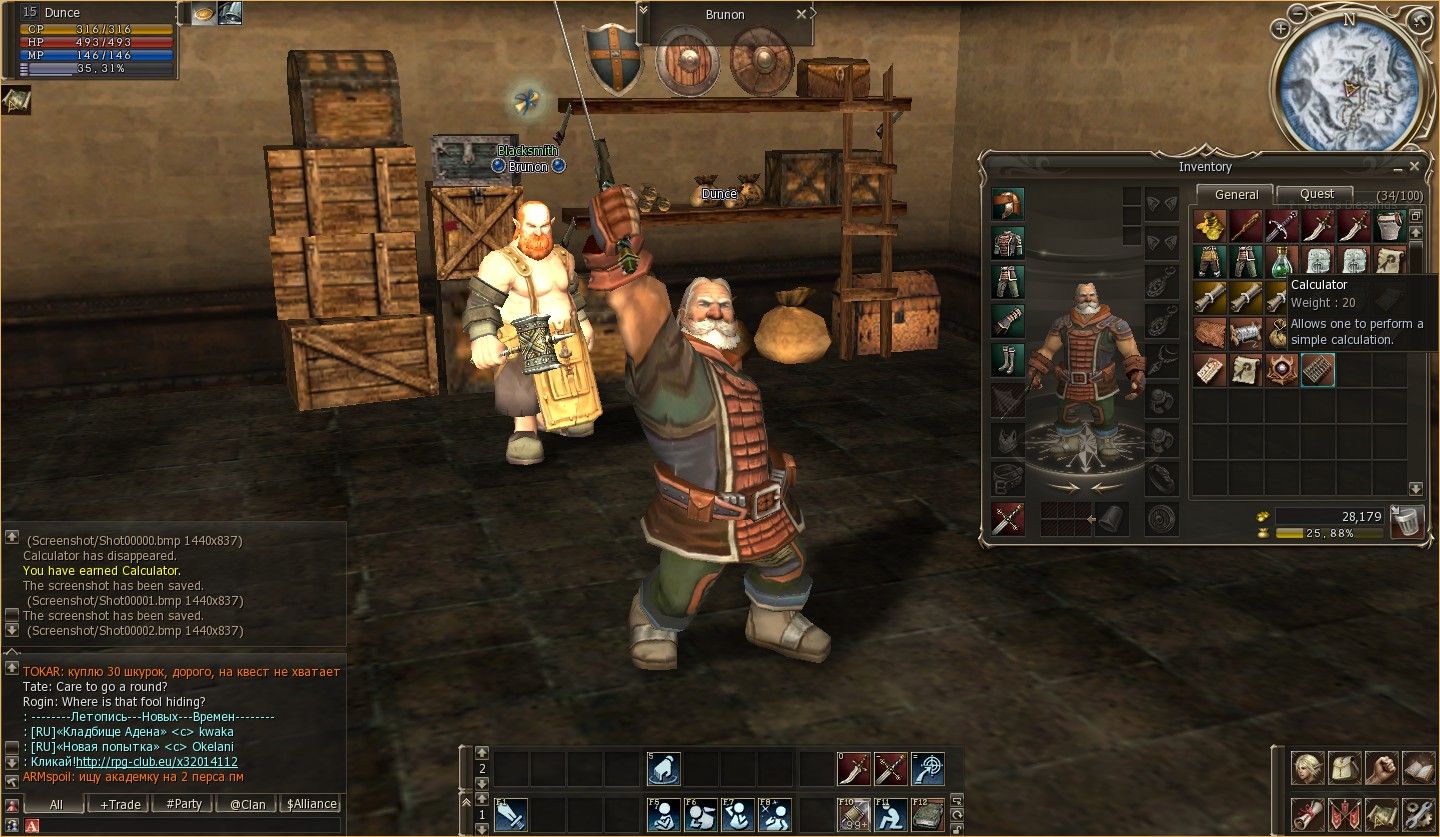 Now you can calculate easyly how much material you'll need to craft your armors and weapons and your millions adenas.
PS.: This is a
secret of dwarvens
, another of his inventions. so, enjoy it well.